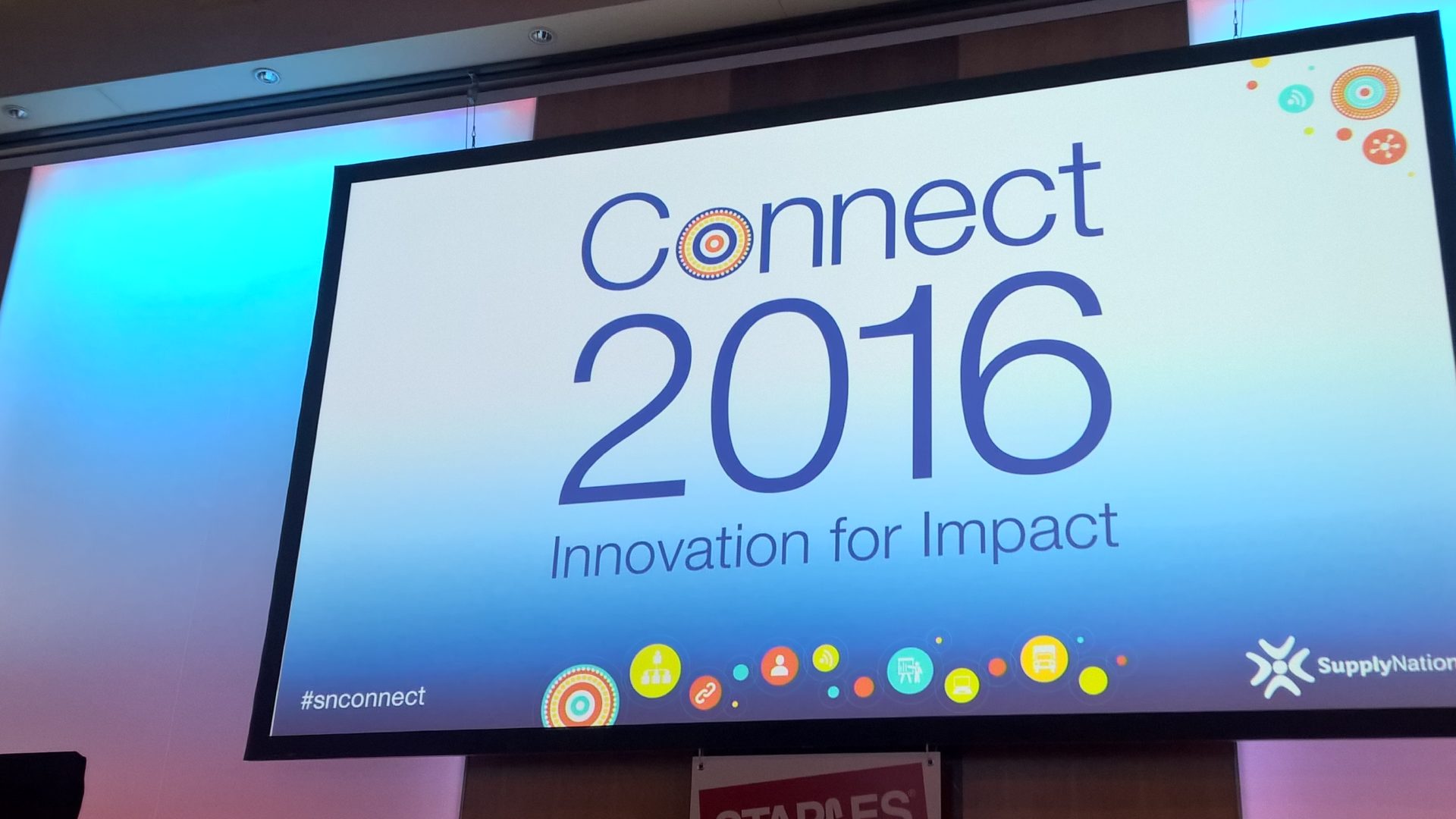 onpoint 365 is a 100% Indigenous Australian owned and managed successful small business.
In early 2016, Ryan established onpoint 365 as a recruitment and professional development business, initially there were two of us working from a studio at home. This is a common story for many small businesses. We were busy from the start responding to Government requests for our services. In May 2016, early in our business life we attended the Supply Nation Conference and Trade Fair in Sydney and were overwhelmed with new business opportunities.
onpoint uses other Indigenous SMEs in delivering its services. For example, we procure bookkeeping and accounting services and our printing supplier are Indigenous-owned and operated firms. We also procure marketing merchandise from Indigenous SMEs.
Our Indigenous employment profile is currently 30% Aboriginal and Torres Strait Islander employees and we have been a Supply Nation Certified business since July 2016.
onpoint has grown organically since its establishment on 1 February 2016. We manage our growth carefully to ensure our quality standards, reputation and service delivery are maintained. Our growth is organic, primarily through recommendations and referrals, and through successfully being selected for panels of service providers.
onpoint 365 is on the following Australian Government, whole-of-Government panels:
Australian Taxation Office Labour Hire & Recruitment Services Panel (Indigenous Businesses) SON ID: SON3291540
Department of Industry, Science and Innovation Learning and Development Services SON ID: SON3408303
AFP Capability Support Services Panel (Learning and Development Services; Labour Hire and Recruitment Support) SON ID: 3538332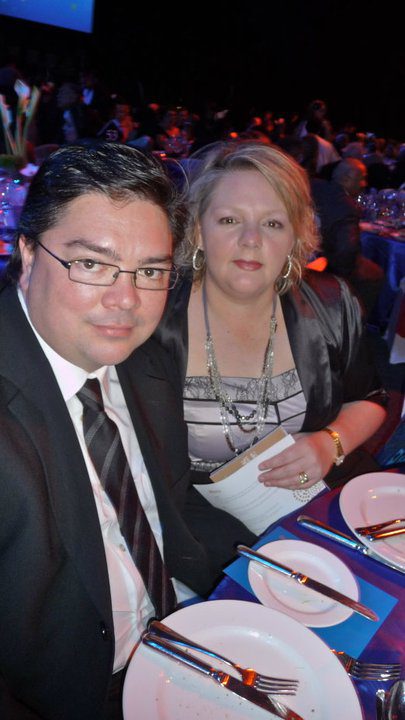 We are human, open and authentic; we use technology and data and combine it with empathy to strengthen relationships and create solutions for customers; we care about our customers, our colleagues and the community, and speak up if we see the need for change.
We are curious and believe we can all keep learning and growing; we try stuff out and are not afraid to fail; we value what we learn as well as what we achieve; we use data to help us improve.
We are guided daily by our purpose and values; we try to simplify everything we do; we create clear boundaries and the freedom to act within them; we focus on outcomes, not process or hierarchy
We value every member of our team, together we are stronger. We acknowledge each other's strengths; we lead where we are strong. If we have ideas and can see opportunities for improvement, we identify it, share it and make it work better.
We follow our internal ninja.
Our mistakes are great learning opportunities
Everyone makes mistakes, we are human. When this happens do three things:
We take ownership and lead the fix
We let others know and ask for help to fix it
We share it happened so others can learn from it too
SOME OF OUR HAPPY CANDIDATES!
Jefferson H
Having never seeked employment through a recruitment agency before, the experience I had with the Canberra Onpoint 365 Team makes me believe they truly deserve this 5-star review. Every phone call and interaction I had with Susan, Tiana, Maddy and Hayley, conveyed to me that they honestly cared about my career through their persisting dedication and genuine empathy. The team went out of their way and pursued the extra mile to assist me in providing smoother and more credible applications for roles, testament to this is helping me facilitate a verified police check here in Australia! Thank you so much Susan and the Onpoint 365 Team! You've truly helped a young man jump-start his career!
Natasha R
To say I was incredibly impressed with the services of Onpoint365 Recruitment, would be an understatement. I have personally experienced nothing but exceptional professionalism, kindness, trust, and integrity from the very first point of contact, up until the last.
An extra special mention to both Tiana and Susan – both women continuously went above and beyond in respect to their communication and deadlines throughout the process. My pipeline dream of entering into the Public Service was made possible by these two women. I honestly felt that my case was taken personally; they genuinely cared about the outcome of my application. I felt a sincere pairing with the particular Department I interviewed with – to then have gone on to successfully ascertained the position.
A big thank you for continually keeping me in the loop at all times – especially with such lengthy process, of which I wasn't accustomed to.
I am confident in asserting that Onpoint365 are second to none in relation to recruitment within Canberra. Five/five stars isn't satisfactory for all that you have done for me – but it is a start.
Tiana and Susan – thank you so very much -thank you for everything.
Phil M
I can't speak highly enough about the great team at Onpoint 365. Professional, caring, and always willing and able to provide prompt and expert advice on available jobs, employer requirements, and step by step guidance on applying for roles. In particular Susan, who personally lead me through each step of my application process, pointing out what potential employers required, how to revamp and present my dusty old resume'; and all of the other checks and balances that needed to be met. Susan's also a great intermediary, discussing specific issues and people with agencies needing to take on staff, a very important aspect for me in securing a position. And It doesn't end once you've secured a job either, there's a great admin team in place to support ongoing pay and contract issues …thanks Maddy 🙂 And also the occasional actual visit to the workplace to see how things are going (from both your and the agencies perspective). Thanks guys you've been great!
Anna Ko
Through Susan, I was able to engage in an ideal role in a central agency. The contract role was an excellent stepping stone to reach my career goals. Onpoint 365 is the most helpful and professional recruiter I've ever came across. Susan is an excellent communicator with a strong ability to create positive relationships. I want to thank Susan O'Neil as well for sharing her thorough knowledge of government HR/recruitment processes. Everyone at this agency was very switched on, easy to approach and committed to making a difference. I wish you every success.
Mina W
My experience with OnPoint 365 Recruitment has been nothing short of amazing. Special mention to Julia who was looking after me. She has gone the extra mile to make sure that I was always in the loop and assisted me with everything I need. I cannot thank Julia and the team at OnPoint 365 Recruitment enough and I highly recommend their services if you are job hunting 🙂
Sabrina Wu
I have been working with Onpoint 365 for around 7 months and love it. People are nice and very supportive too. For example, most of my colleagues who are from other recruitment agency have to arrange flu shot themselves while I receive a free one from Onpoint365. Also when I started the role, onpoint365 has come to visit with small gifts. I sincerely believe onpoint365 does support and care about each assignment and their staff.
Smarter screening and recruitment solutions for fast-growing businesses